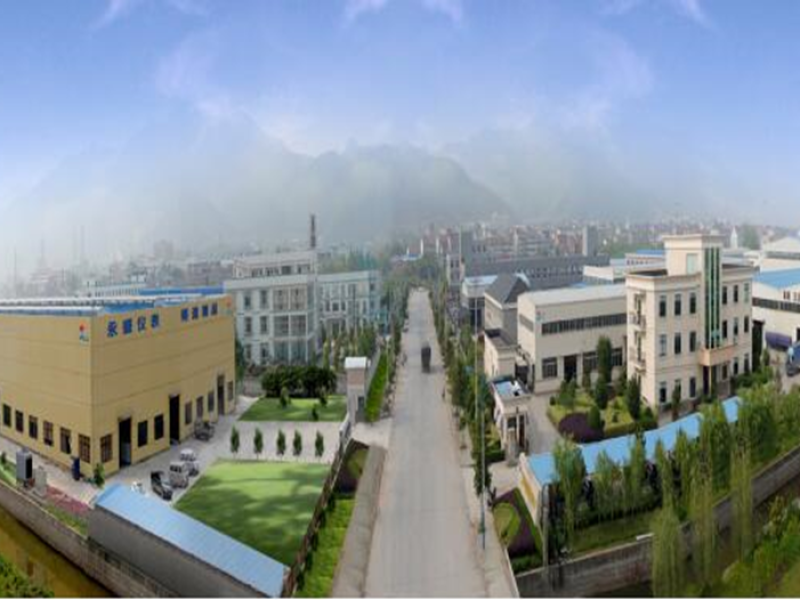 Welcome To Cemerlang Kontrol And Instrumen Sdn Bhd
Cemerlang Kontrol And Instrumen Sdn Bhd is joint venture with Zhejiang Yong Sheng Technology Co., Ltd.(original Zhejiang Yongsheng Instrumentation Co., Ltd.)which is a control valve research and development, manufacturing, sales and service in one of the modern industrial enterprise, is a national class a pressure piping components manufacturing license units, national key support high-tech enterprises, the national Torch Program project implementation units, established in 1997. YONGSHENG was the successfully listed on NEW OTCBB Market in December 2015, whose Stock Code is 834824. Yongsheng have many kinds of production, testing equipments, more than 260 sets, the annual output of 20 thousand units of industrial control valve manufacturing base and an annual output of 5000 tons of resin sand casting production base of each one, the existing production products have intelligent control valve, ball valve, butterfly valve, self operated control valve, another special valve (including the valve at the bottom, hydrophobic valve, Pipeline valve, shaft flow valve, anti surge valve), a total of more than 200 varieties. Products from the valve body casting, integrated processing, performance testing and other processes of running water, is China's most advanced industrial control valve research and development, manufacturing base.
Hangzhou Yongsheng Technology Co., Ltd is a branch company specializes in targeting high-end control valve product localization of technology research and development investment to set up the center of science and technology. Each year will continue to carry out new product development and manufacturing, for the continuous exploration and improvement of the harsh conditions of the valve, is the soul of the company's life.
Yongsheng has its own foundry, controlling the quality and delivery time from the beginning. And also got TS special equipment manufacturing A1 license, with processing, assembly, testing and inspection device 300 sets, all the products from parts of all kinds of processing to the whole assembly and testing are the company complete autonomy. The company has its own casting branch, with the most sophisticated machinery and equipment, according to the different requirements of the production of standard and non-standard products, quality and delivery cycle is more guaranteed.
The design and manufacturing process can be a full range of customer needs analysis, the design, manufacture, testing and inspection processes are using GB, JB, Q/FY, API, ASME,ASTM, ISO, EN,DIN, JIS and CE standards.
The company has passed ISO9001:2008 quality management system certification, ISO14001: 2004 environmental management system certification, OHSAS18001:2011 occupational health and safety management system certification, and has 27 utility model patents and national innovation fund.
We have established"4S" after-sales response center, taking the active service linkage reaction system, and achieve 8 hours response, 24-hour service plan supplied, including in-site service if product problem,as well as local service center.
Yongsheng valve is widely applied in refining, petrochemical, coal chemical industry, LNG, power generation, bio pharmaceutical, fine chemical, empty, papermaking, metallurgy, sewage treatment and other projects, is a quality supplier of Sinopec, PetroChina, CNOOC and other important national petroleum and chemical industry.
Our Competitive Advantages
Owing our foundry: to ensure the casting/forging quality and delivery time.

Supplying whole service: We can supply solution, R&D, design, production, guidance in site, and after-sales

Professional management: advantaged software both for office and technology.

Quality ensuring: According to ISO manual standard from the beginning

Richful project & valve experience: 20 years history for both project and valve experience which can provide you professional guidance, especially control valve products which are one of the top manufacturers in China.

Standard: ASME, ANSI, API, EN, GB, JIS, DIN, ISOPressure: Class150-2500Size:1/2"-48" (DN15-DN1200)Material: Carbon steel, Stainless steel, Alloy stainless, Low temperature steel, heat resistance, etc.Operation Type: Electrical, Pneumatic, Hydraulic, Automatic Control


Control Valve
1"–24"
Class150-2500
Globe type
Ball Valve type
Butterfly Type
Self-operated Valve type
Valves with Actuators
Pipeline Valve
1/2"–48"
Class150-2500
Ball Valve
Gate Valve
Globe Valve
Check Valve
Butterfly Valve
Low temperature valves
Actuator
Electric
Pneumatic
Positioner
Others
Positioner
Solenoid Valve
Limit Switch
Air Set
etc.
Valve Repairing & Maintenance